Celebrating the best of our people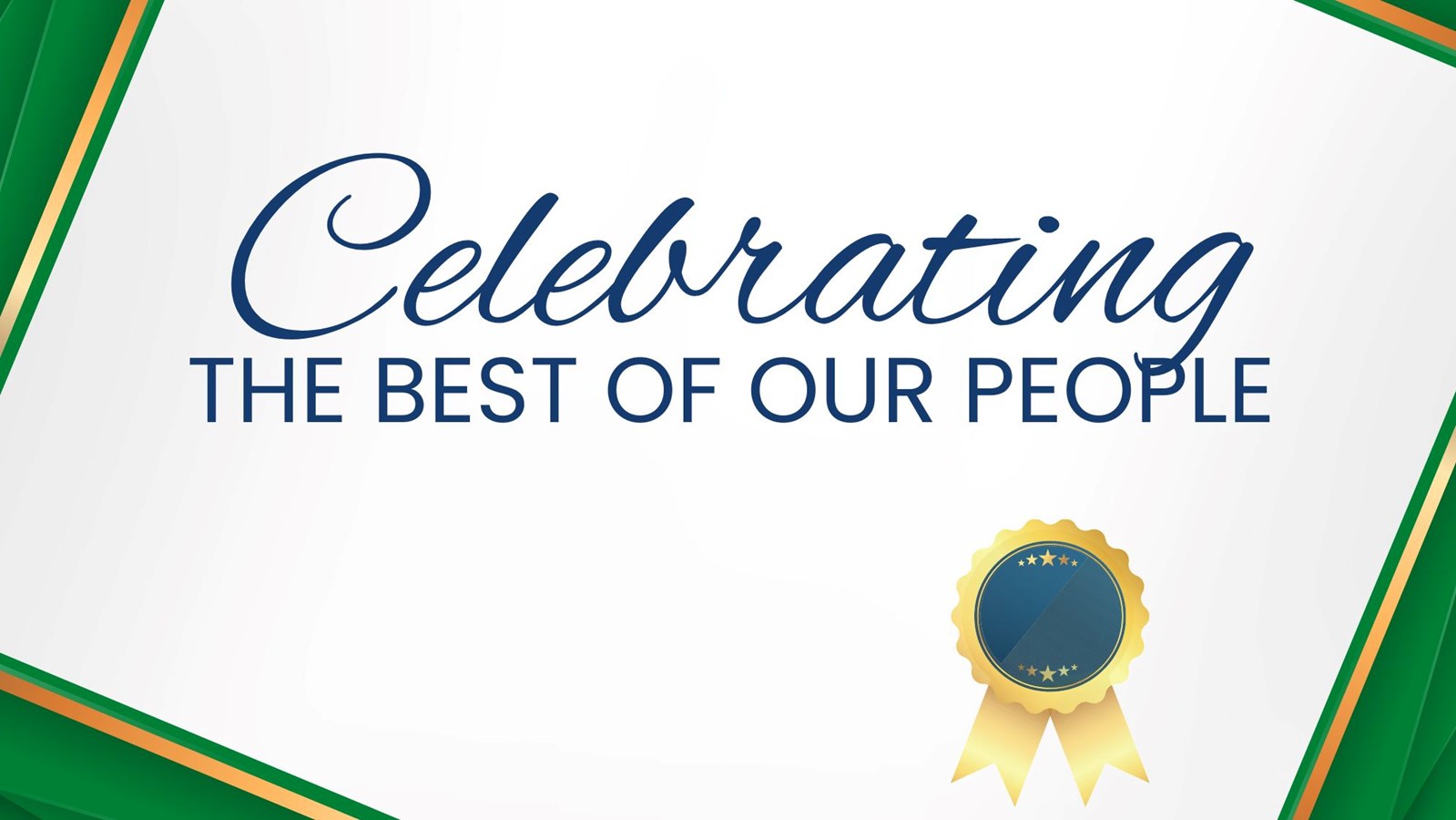 As a division, we are fuelled by people who contribute to the health and success of our division's mission. They bring meaning and purpose to our work. Each year, we recognize our people – students, teachers, and leaders—through a variety of awards and celebrations.
The Indigenous Student Award is a provincial award sponsored by the Alberta School Boards Association (ASBA) and is meant to celebrate the unique qualities of students who inspire their peers, teachers, education leaders and community members, all while celebrating the ways of their people.
Our nominees were:
Cheynne Anderson, Oilfields High School student
Elshia John, Oilfields High School student
The Distinguished Leadership Award, awarded by the Council of School Leadership, recognizes leaders who challenge the status quo, improve learning in their contexts, and are equipped for the highest levels of leadership.
This year's award winner was:
James Holladay, Principal, Senator Riley
The Edwin Parr Award celebrates outstanding first-year teachers. Nominated by their principals, these individuals demonstrate excellence in positive relationships, instructional strategies, student assessment and evaluation, inclusive practices and contributions to the lives of students beyond the classroom.
This year's nominees were:
Danyka Culbert, École Secondaire Highwood High School
Breanne Jamieson, C. Ian McLaren School
Jordan Meyer, Meadow Ridge School
From these three nominees, Breanne Jamieson was selected as our formal nomination to the Alberta School Board Association.
The Excellence in Supporting Student Success was created by our division for our people. Peers, leaders, and the public are able to nominate individuals who demonstrate a strong belief that every student can learn and succeed, show initiative and resourcefulness in supporting students as part of a supportive and collaborative team, and who role model the best of our division. These are ambassadors, team players, strong decision makers, and champions for their peers.
This year, we are proud to recognize:
Daron Walsh, Office Administrator, C. Ian McLaren
Nicole Robertson, Bus Driver, C. Ian McLaren
Adam Elliott, System Analyst II, Division Office
Raelene Child, Educational Assistant, Dr. Morris Gibson
Tracy Tuttosi, Learning Commons Facilitator, Dr. Morris Gibson
Laurel Reid, Educational Assistant, École Okotoks Junior High
Krista Tincher, Family School Liaison, École Okotoks Junior High
Kate Vickers, Educational Assistant, École Percy Pegler
Jaimie Malcolm, Family School Liaison, École Secondaire Foothills Composite High School
Jordan Britton, Family School Liaison, École Secondaire Foothills Composite High School
Kathy Holm, Office Administrator, École Senator Riley Middle School
Pam Mc Kay, Learning Commons Facilitator, École Senator Riley Middle School
Nancy Bowlby, Learning Commons Facilitator, Heritage Heights
Kathy Parker, Office Administrator, Heritage Heights
Lucy Critchley, Educational Assistant, Meadow Ridge
Alberta Smallwood, Learning Commons Facilitator, Millarville
Jacqueline Williamson, Educational Assistant, Oilfields
Anne Marie Smith, Educational Assistant, Oilfields
Sheila Sepkowski, Educational Assistant, Red Deer Lake
Edna Iacuelli, Educational Assistant, Red Deer Lake
Heidi Griffith, Educational Assistant, Turner Valley
Britt Bradley, Educational Assistant, Turner Valley
Leah Spurway, Educational Assistant, Westmount
Mary Loran, Educational Assistant, Westmount