Nominations for Excellence in Support Student Success Awards are open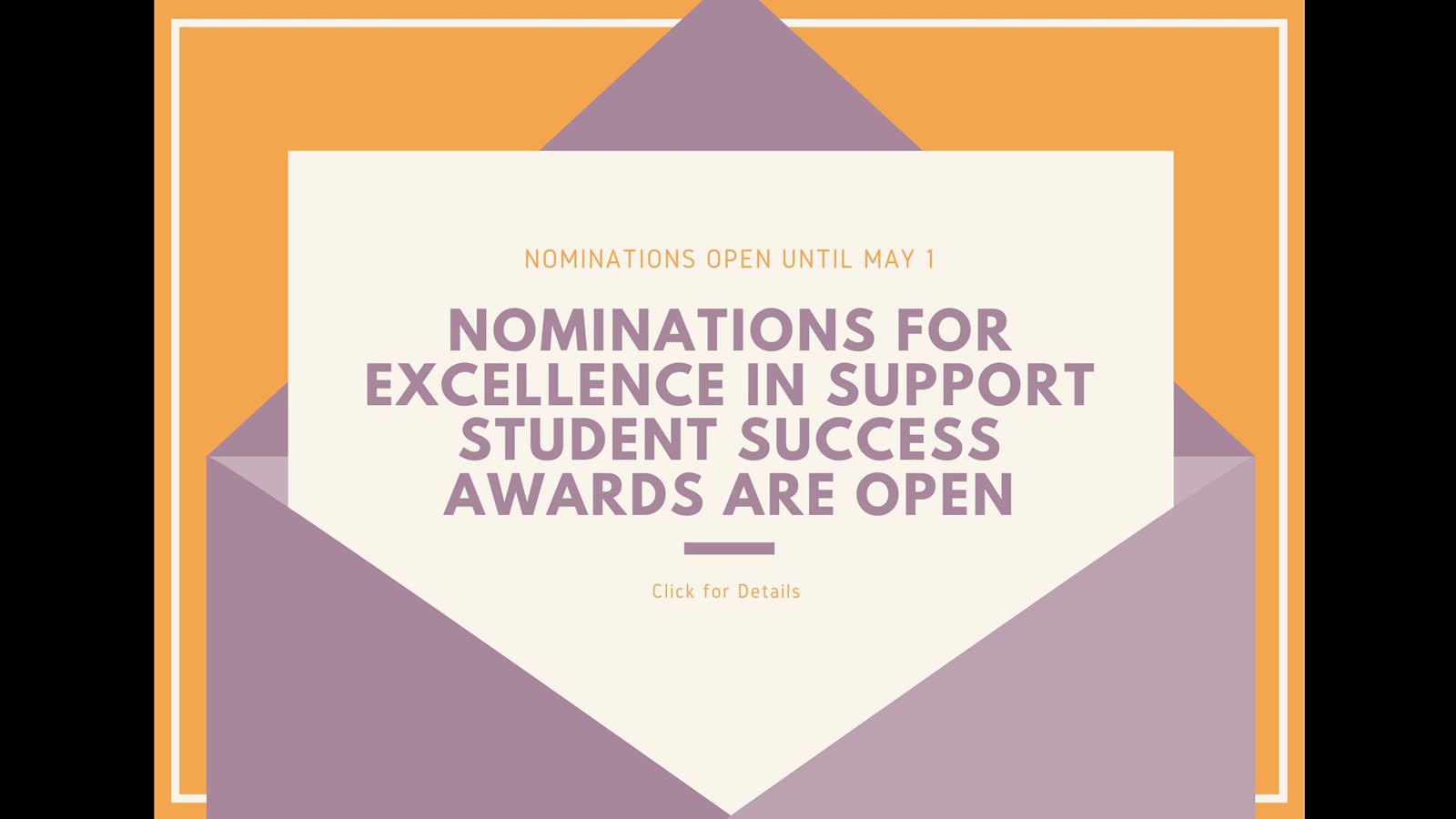 We are now accepting nominations for the Excellence in Supporting Student Success Award. The award is dedicated to recognizing our support staff team.
This is your opportunity to nominate an individual whom you feel is a deserving candidate for the Excellence in Support Student Success Award.
Who is eligible for the award?
"Support staff" is defined as any individual employed by the division who is not a teacher or school administrator (Principal or Vice-Principal). This includes educational assistants, family school liaison counselors, youth development counselors, library facilitators, bus drivers, maintenance technicians, office administrators, data/technology facilitators, and division Office support employees.
To nominate someone, please complete the nomination form and send it to the school principal or email it to fsdinformation@fsd38.ab.ca.
The deadline is May 1, 2022
Award criteria
Demonstrates a strong belief that every student can learn and succeed
Shows an outstanding commitment to supporting students
Shows initiative and resourcefulness in supporting students as part of a supportive and collaborative team
Has a positive, helpful, and caring attitude
Shows a strong commitment to a safe and supportive learning environment and to students' social and emotional needs
Demonstrates a commitment to lifelong learning and/or encourages the desire to learn, and is a positive role model for others
Demonstrates the ability to work independently and make informed decisions in the best interests of students' learning needs
Demonstrates strong team player qualities (leader among peers, supportive and respected by colleagues)
Shows flexibility by considering different viewpoints, performing under pressure, and dealing effectively with challenging situations
Is a strong ambassador of Foothills School Division and their current school/department/office, enjoys their work and speaks highly of their school/office, staff and community
Is motivated and strives for excellence
Consistently brings out the best in others, and is someone from whom others seek guidance and advice
Have not previously received this award in the past five (5) years
Award Selection
The Principal/Site Supervisor will review all nominations received and select a maximum of two (2) submissions to be forwarded to Division Office.
Final awards will be determined by the Superintendent of Schools.
Recipients will be recognized during a special award presentation at the first board meeting in June.